It's Monday morning. It's also time for another installment of This Week's Cravings.
Our theme this week is Cheese Lover Day: Cheese Recipes which made me excited because who doesn't love cheese? Okay, I know some people don't love cheese. But anyway. I do love cheese.
I am so proud to be co-hosting This Week's Cravings along with Tina over at MOMS CRAZY COOKING, Angie from Big Bear's Wife & Kristi from Veggie Converter.
We host this party every Monday, so be sure to check out the upcoming themes at the bottom so you can join in too!
Have you made any Cheese Recipes and want to link up with us? Go ahead and link it up down below in the linky, just please make sure it's a cheese recipe and not something else. Also, please make sure you read the simple rules first so your post isn't removed.
We are always looking for fun new ways to make Grilled Cheese Sandwiches. The same old, sometimes gets boring – and our favorite is the delicious Grilled Pizza Sandwich but we need something new. We decided that it might be kinda fun to turn a Cabrese Salad into a sandwich and so we set out to do and it turned out delicious.
Grilled Caprese Sandwich
bread
1 tomato, sliced
fresh mozzarella, sliced about ¼ inch thick
Basil Pesto
Sea Salt & Pepper
Olive Oil
Take a small dish and pour some olive oil into it. Take a slice of bread, spread some pesto on it and set it into the dish, top it with a slice of tomato and sprinkle it with some sea salt and pepper. Now put a piece of Mozzarella on top of that. Take the 2nd slice of bread and smear it with some pesto and put it pesto side down on top of the Mozzarella.
Now flip the sandwich over in the olive oil, so both sides are coated with olive oil.
Now using a griddle or a pan on the stove, grill each side until golden brown and cheese appears melted. It took me about 2-3 minutes and then I flipped it for an additional 2-3 minutes. About 5-6 minutes total.
So delicious!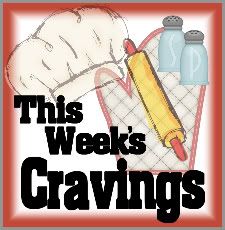 Participate in upcoming linky parties:
1/23/2012 Week # 65 Homemade Pies
1/30/2012 Week # 66 Recipe from Your Favorite COOKBOOK
2/6/2012 Week # 67 Nutella DAY (Peanut Butter, Almond Butter & More)
2/13/2012 Week # 68 Valentine's Day Treats or Romantic Dinners
2/20/2012 Week # 69 Avocado Recipes & Homemade Salsa
2/27/2012 Week # 70 Smoothies & Shakes
3/5/2012 Week # 71 5-Ingredient Meal
This is a BLOG Party hosted by MOMS CRAZY COOKING and co-hosted by the blogs listed in the top paragraph.
If you are a regular link-up we're excited to see what you made this week. If you are new please read and follow the simple rules, so that everyone can enjoy the linky party!
If you forget to follow the theme, your post will be deleted. Please don't feel hurt, just come back and link up a recipe that follows the theme. Thanks a million, we look forward to blogging with you!
The LINKY PARTY is opened ALL Week!
PLEASE do not link more then 3 recipes per week.
This week's theme is: Cheese Lover Day: Cheese Recipes
Please only link recipes with our theme!
---
---