It's that time again! Monday means, it's time for This Week's Cravings.
Our theme this week is Macaroni & Cheese. More on that in a minute.
I'm proud to be co-hosting This Week's Cravings along with Tina over at MOMS CRAZY COOKING, Kristen from From My Tiny Kitchen, Angie from Big Bear's Wife  & Kristi from Veggie Converter.
Have you made any Macaroni and Cheese and want to link up with us? Go ahead and link it up down below in the linky, just please make sure it's Macaroni & Cheese and not some other pasta dish. Also, please make sure you read the simple rules first.
Now, onto my yummy recipe and the story behind it.
First, Tina cracked me up when I saw on her list that we were doing Macaroni and Cheese. You see, I also participate in Tina's Crazy Cooking Challenge every month, and a couple of months back we were challenged to find the BEST Macaroni & Cheese recipe. Well, I already had one that we swear by. And then I had to search out and find another that we liked even more and I found another one. But how was I going to find a third one? How easy could that be?
So here I was faced with the challenge of posting another new Macaroni & Cheese recipe that I didn't have already posted on my blog and that we all loved as much as the other two. And I have rules about my Macaroni and Cheese, yes I do. I don't like Baked Macaroni & Cheese. Not at all – I think it just gets too dry. My M&C has to be moist, creamy and flavorful. So stovetop is about the only way I go.
So when faced with the challenge, guess where I turned? Yep. To the Macaroni & Cheese Crazy Cooking Challenge and there had been one I had been eyeballing since the day that went live that I really wanted to try, and we did, and it was oh, so, creamy – super yummy – delicious. Honestly I liked it even better than the one I posted the day of the reveal.
I got this recipe from Lark's Country Heart.
Three Cheese and Macaroni
16-17.5 oz. Cooked Macaroni Pasta
1/2 C. Butter
3 TBSP. Flour
1 3/4 C. Milk
1/4 C. Heavy Cream
4 oz. Cream Cheese-softened
1 tsp. Salt
1/2 tsp. Pepper
1/2 tsp. Garlic Powder
1/4 tsp. Onion Powder
2 C. Shredded Sharp Cheddar Cheese
1 C. Shredded Mozzarella Cheese
2.5 oz. pkg. of Real Bacon Pieces
Boil your pasta per package directions; drain.
While your pasta is boiling, in a sauce pan mix the butter and the flour, cooking for 1 minute. What I found fascinating is that the entire recipe begins with a Basic Roux. I really think that makes a huge difference in flavor.
Once you have the flour and butter together, add in the milk, the cream and all of the seasonings. Using your whisk, whisk until it is all smooth.
Add in the cream cheese and stir until melted. The mixture will start to thicken. Now add all the shredded cheese. Continue stirring until everything is completely melted and combined.
Drain your pasta and then transfer it to a large bowl. Pour the cheese sauce over the top and toss the sauce and pasta together.
As a final touch you can add bacon pieces in and mix.
We loved this recipe. It was so flavorful, so delicious, and just like Lark, we did only one small modification. She added Jalapeno Juice to hers, we topped ours with a sprinkling of Cajun Seasoning. At any rate, with or without the modifications, it was absolutely delicious.
The original recipe is from: Butter and Oven Mitts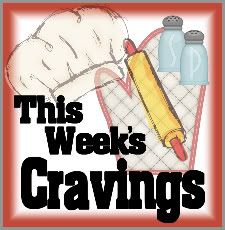 Participate in upcoming linky parties:
1/2/2012 Week # 62 Let's Get Healthy… Healthy Meals & Snacks
1/9/2012 Week # 63 COMFORT FOOD: Soups & Casseroles
1/16/2012 Week # 64 CHEESE LOVER DAY… YUMMY Cheese recipes
1/23/2012 Week # 65 Homemade Pies
1/30/2012 Week # 66 Recipe from Your Favorite COOKBOOK
2/6/2012 Week # 67 Nutella DAY (Peanut Butter, Almond Butter & More)
This is a BLOG Party hosted by MOMS CRAZY COOKING and co-hosted by the blogs listed in the top paragraph.
If you are a regular link-up we're excited to see what you made this week. If you are new please read and follow the simple rules, so that everyone can enjoy the linky party!
If you forget to follow the theme, your post will be deleted. Please don't feel hurt, just come back and link up a recipe that follows the theme. Thanks a million, we look forward to blogging with you! The LINKY PARTY is opened ALL Week!
PLEASE do not link more then 3 recipes per week. This week's theme is: Macaroni and Cheese.
Please only link recipes with our theme!
---
---