It's Monday! I hope everyone had a wonderful weekend. It's time for This Weeks Cravings and our theme this week is ultimate sandwiches. In other words, sandwiches you love, that you think are the ultimate deliciousness.
This sandwich is probably not our very favorite recipe but it is definitely one of our favorites. I'm just a bit of an avocado addict, and so many sandwiches we make include avocado. I usually make a Grilled Avocado and Egg Melt Sandwich in the mornings for breakfast, though I have been known to eat them for lunch as well. They are so good!
Grilled Avocado and Egg Melt Sandwich
Ingredients
2

pcs. thick Italian bread (or whatever you have)

butter

2

eggs

1/2

avocado, sliced

2

slices of cheese - I used Lorraine cheese, but I have also had this with swiss, provolone and brie and if you love cheese, any cheese will be delicious with it.

salt and pepper, to taste
Instructions
I hate writing out instructions for how to make a sandwich, as if you don't already know, but I'll do it anyway.
Spread butter on one side of each piece of bread. Set aside.
In a skillet, cook 2 eggs the way you like them - sunny side up, medium, over-hard, etc. (yes this does taste just as wonderful with scrambled eggs, so feel free).
Remove the egg to a plate for just a moment.
Turn your heat to medium.
Take 1 piece of the buttered bread and place it buttered side down into the skillet. Top with the egg, sprinkle some salt and pepper, then place the avocado slices on top of the egg and then the cheese over the avocado slices. Place the other buttered bread on top with the butter side up.
Grill on each side for about 2-3 minutes or until bread is golden.
Enjoy!!
Did you try this recipe? Because if you did, I want to hear all about it! So leave me a comment below, or snap a photo and tag me on Instagram with the hashtag #DailyDishRecipes! There's a good chance I might share it with my followers. Also, follow me on Instagram for even more recipe goodness! 
I am proud to be co-hosting This Week's Cravings along with Tina over at MOMS CRAZY COOKING  & Kristi from Veggie Converter. Go visit them and tell them I said hi!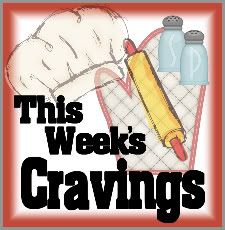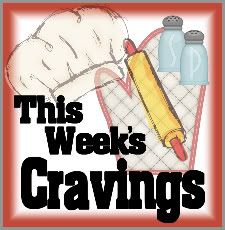 Here's what's coming up:Participate in upcoming linky parties:
4/16/2012 Week #77 CopyCat Recipes from your favorite restaurant
4/23/2012 Week # 78 National PICNIC DAY: Picnic Recipes
4/30/2012 Week # 79 Mexican Food "Cinco de Mayo"
5/7/2012 Week # 80 Mother's Day (Brunch Ideas or MOMS FAVORITE Foods)
5/14/2012 Week # 81 EGG recipes…Casseroles, Egg Dishes, Hard Boiled or Appetizers
5/21/2012 Week # 82 Memorial Day BBQ "ALL RECIPES WITH BBQ SAUCE or GRILL"
We hope you'll participate in upcoming linky parties.
Would you like to link up an Ultimate Sandwich Recipe? Go ahead! We'd love to see what you made.
If you are a regular link-up we're excited to see what you made this week. If you are new please read and follow the simple rules, so that everyone can enjoy the linky party and your recipe doesn't get deleted! It's so easy!
If you forget to follow the theme, your post will be deleted. Please don't feel hurt, just come back and link up a recipe that follows the theme. Thanks a million, we look forward to blogging with you!
The LINKY PARTY is opened ALL Week!
PLEASE do not link more then 3 recipes per week.
This week's theme is: Ultimate Sandwich
Please only link recipes with our theme!