Ah, St. Patrick's Day. In our world, it's just another holiday because we aren't Irish (which is sad on its own). In fact, all we usually do is go to the St. Patrick's Day parade in our town. The cool part is, this year my kids are in our St. Patrick's Day parade. So we have a busy day that day, but we're excited. Don't worry, there will be pictures.
This Week's Cravings theme is St. Patrick's Day and while we make lots of yummy Irish dishes, I decided to stick to something sweet and dessert like – plus it's green, it's super yummy and it fits. Grasshopper Cheesecake. Minty, Creamy deliciousness.

I am proud to be co-hosting This Week's Cravings along with Tina over at MOMS CRAZY COOKING, Angie from Big Bear's Wife  & Kristi from Veggie Converter. Go visit them and tell them I said hi!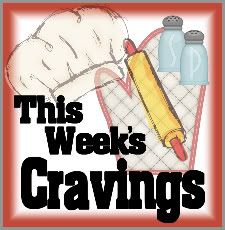 3/19/2012 Week # 73 CHOCOLATE – CHOCOLATE & MORE CHOCOLATE
3/26/2012 Week # 74 Freezer Meals (fix them and freeze for later)
4/2/2012 Week # 75 Easter Cookies & Treats
4/9/2012 Week # 76 Show us your ULTIMATE SANDWICH
Would you like to link up a St. Patrick's Day recipe? Go ahead! We'd love to see what you made.
If you are a regular link-up we're excited to see what you made this week. If you are new please read and follow the simple rules, so that everyone can enjoy the linky party and your recipe doesn't get deleted!
If you forget to follow the theme, your post will be deleted. Please don't feel hurt, just come back and link up a recipe that follows the theme. Thanks a million, we look forward to blogging with you!
The LINKY PARTY is opened ALL Week!
PLEASE do not link more then 3 recipes per week.
This week's theme is: St. Patrick's Day recipes
Please only link recipes with our theme!